Thrive Counseling Teletherapy Services
A warm & welcoming web presence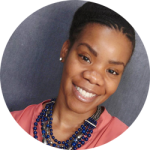 Nekia White, LCSW, recently made the leap into entrepreneurship by launching her own teletherapy private practice. But she needed to stand out online, so she reached out to Mindful Web Solutions. Her website easily integrates with her Simple Practice EMR and allows her to present a beautifully branded web experience to her potential new clients.
A private practice startup
"Cathryn was empathetic, listening, and responsive. She made time to understand what I want, my style, and my vision. In just six days, she delivered a customized website for me, just in time for the opening of my private practice. I'm so proud of my website and really looking forward to have my prospective clients access it."
-Kartika Refi, MTS, MA, LMFT-Associate
Our Lady of Good Counsel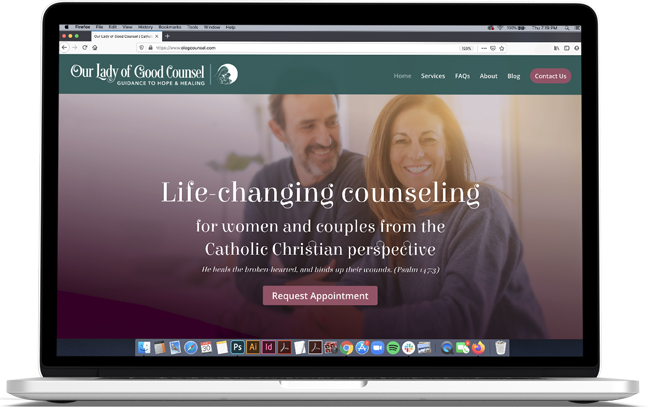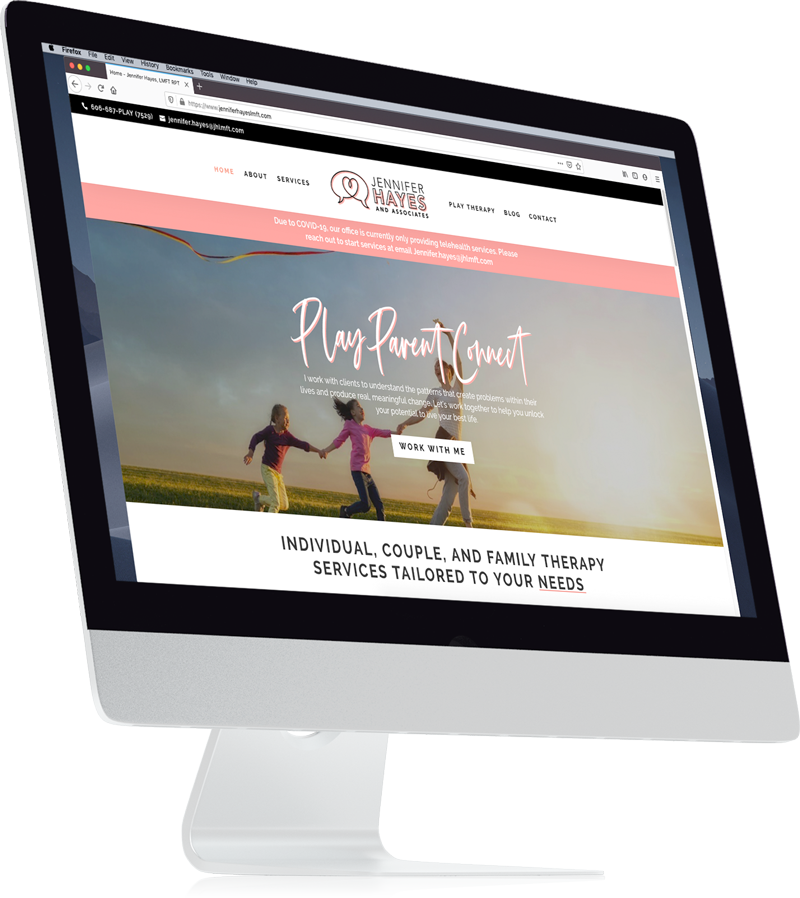 From solo to group practice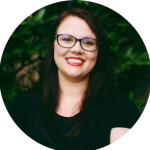 "They utilize human behavior and psychology as a framework for website design. It perfectly balanced my professional identity. I'm a professional, but I'm also a play therapist, so the website was delicately designed because it has to be professional and playful. It represented who I was. I was very satisfied with the investment I made. They'll understand your career goals and you'll be satisfied too."
-Jennifer Hayes, LMFT, Owner
Jennifer Hayes & Associates
From an office to telehealth
After 30 years of experience in as a psychotherapist, when making the leap to a telehealth-only practice, Barbara Wald chose Mindful Web Solutions to help her establish an online presence and brand.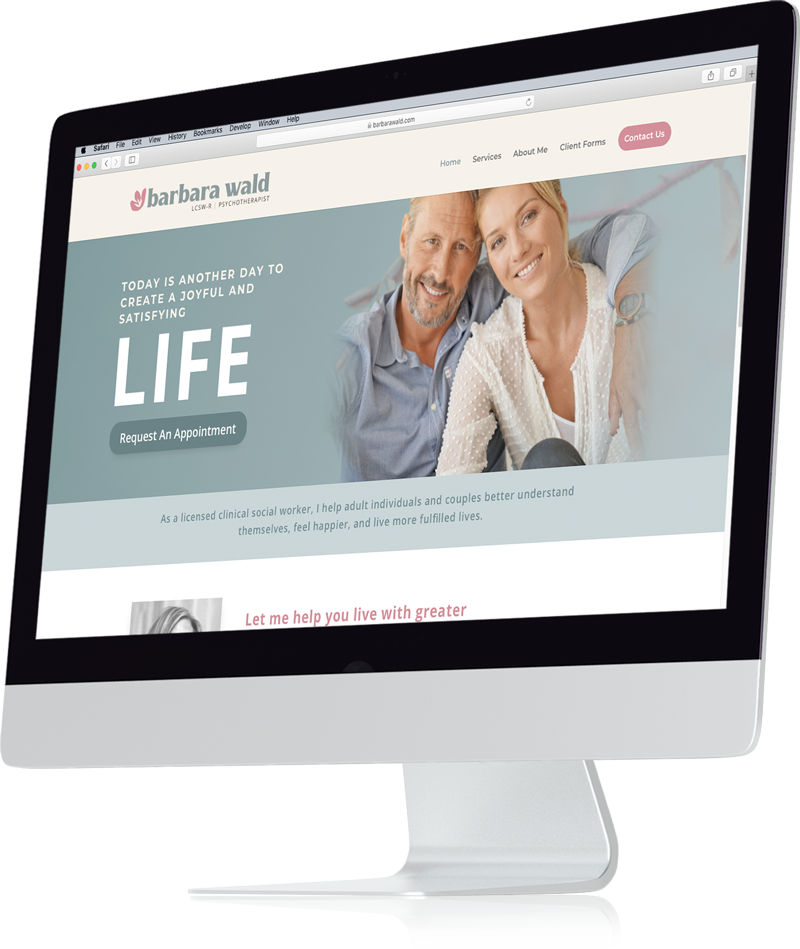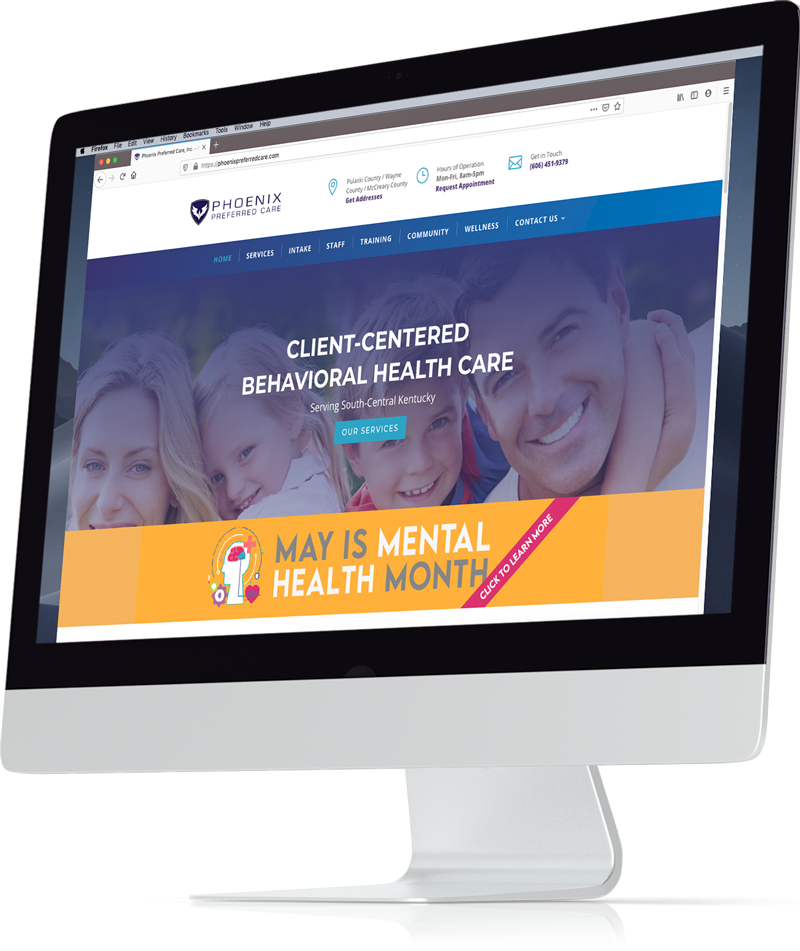 More Qualified Applicants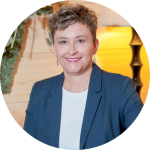 "We chose (them) because of their expertise in marketing. We're a behavioral health organization. By trade and by training we're not marketers. We realized we needed to reach out to folks who have more experience. They took our ideas and ran with it. Often times we hear 'we don't know a lot about behavioral health' but they took our ideas and really put it together. With our website since it went online, we've seen an increase in qualified individuals applying with our agency. We're very excited about the direction that is headed."
-Tina Hamm, M.Ed., NCC, LPCC-S, RPT-S
Phoenix Preferred Care
Establishing a brand design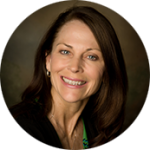 "They've been awesome when it comes to building our website. They're here to help us any time we've got problems. They keep in close contact with us, and they've just done a great job and have been a good resource in building our business."
-Janice Clark, MA.Ed, LPCC
Catalyst Behavioral Health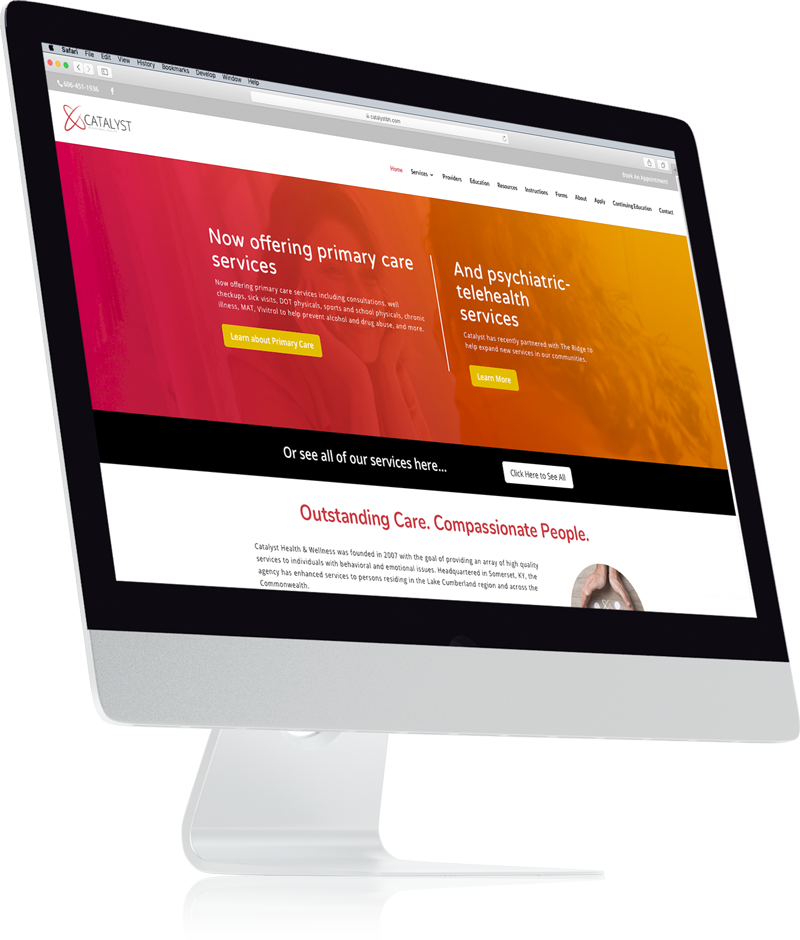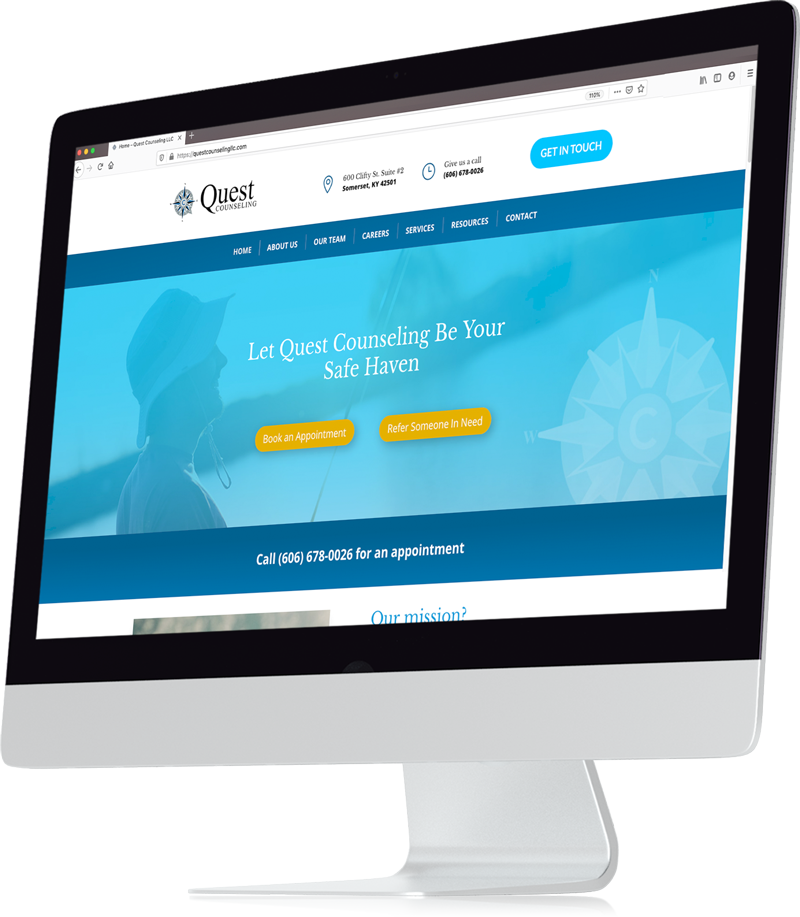 Climbing to the top of Google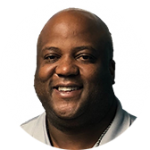 "Before them we had no presence. Now we're one of the first ones to pop up when counseling is Googled. Just wanted to take the time out to say how great they are – how great of a partnership things have been – and we appreciate everything that they've done for us."
-Nathan Fisher, LPCC-S
Quest Counseling
Mindful Web Solutions is a division of Indiview Media. Click here to see additional work completed by our team.
like what you see?
let's discuss your project